Hello all
Theres alot of negative thrown about on this forum about this game but i feel over time the real
point of this game has been lost.
At the end of the day its a driving sim. And based on that you have to say that the games is
brilliant. I race cars in real life and it is very realistic and the game really can make you a better driver.
Its frustrating when patches/updates for paints and more cars are coming out when really thats not what the game is about. all the game requires is an update to show overall lb performance and more tracks and its set.
Its also infuriating when their are achievments for flipping your car but nothing for setting the fastest time on a track out of the entire community.
Its also infuriating when dlc's come out to extract more money and multiplayer crashes. I have never bought a dlc in my life as i think its
nuts paying an hours wage for 5 virtual cars. Yes people say 'but you don't moan when you purchase the game' - i purchase the game for the driving physics, tracks etc. And yes this gets annoying when dlc cars dominate lbs as i cant set times. I havent touch P class for example.
Anyway im not saying painting or tuning is a waste of time, or buying dlc is wrong, each to their own as its just my opinion. but what i am saying is as a driving sim based purely on the driving element it is epic.
Here is me in real life anyway as i thought you would find it interesting to see a top(ish) player taking what ive learned from playing this game since forza 3 and using it in real life.
What the game has showed me -
Lines - in and out of corners and getting on the throttle at the right time.
Gears - Using gears correctly on downshifts and using them to balance car mid corner.
Braking - Brake in a straight line as much as you can and scrub the last bit of speed off on turn
in.
Throttle - Any gaps from brake to throttle is
lost time.
Balance - The car must be balanced on initial turn in i.e. The cars weight must be transferred
smoothly onto the outside of the car as early
as possible
These are just a few things that i have picked up from this game that are more advanced than the ' be a top player guide from a few weeks ago'
Anyway heres the link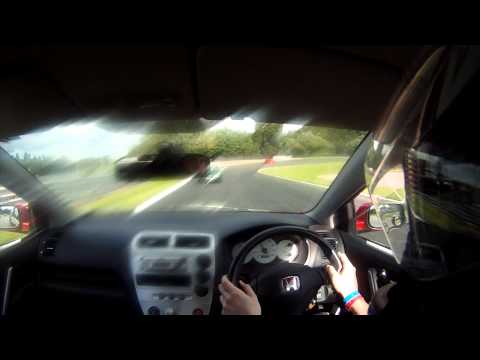 This is me on a trackday at oulton park UK in my daily drive civic type r ep3 passing a porsche gt3 that should be miles quicker.
My point is don't forget what this game is
about before you start hating on it.