From the first gameplay video it seems clear that the new Forza Motorsport is not "built from the ground up", although this phrase has been used before without foundation as well. Just a quick glance on the gameplay tells all: the fish-eye external camera, which makes cars look distorted on screen, the way the car moves in relation to the camera, how it seemingly rotates instead of turning, the oversaturated colour palette, the cartoony, overdone contrast are all legacy from prior Forza Motorsport titles. The big takeaway here is that this is essentially the same Forza experience with somewhat enhanced graphics.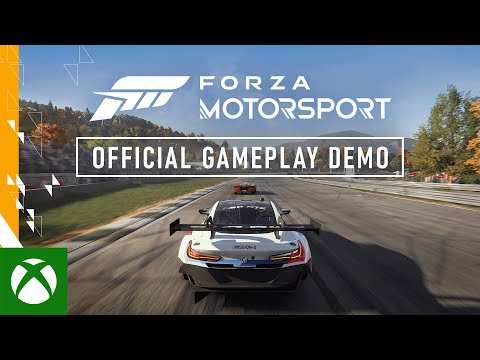 Even so, the use of photogrammetry and more detailed environments somehow look inferior to Forza Horizon 5's open world, which, in comparison, looks much more natural. Racing cars also aren't this reflective. They still look like toy cars, not like real vehicles. It's all overdone, and create this cartoony look which is at odds with the series' alleged goal of realism.
This is all inherited from previous Forza Motorsport games and this is clearly not a brand new experience, but the same driving foundation enhanced with new effects and possibly some new (hopefully more grippy, cars have grip) physics. We've seen the dynamic time of day but not weather. Will it be just for show again, or will it be a true simulation of rain?
Overall, Forza veterans can see in an instant that this is the same Forza Motorsport with a new, even more shiny coat of paint. I personally expected a more realistic take on car racing and not this toy-like, party-like approach. I am looking forward to finding out more (track list, car list, career mode options, etc) but right now I'm underwhelmed. It seems that the Motorsport series is just unable to truly move forward, and we get the same base experience every time. Which is all the more baffling knowing the extended development time.