Turn 10 and ESPN have announced the Forza Racing Championship 2018:
ForzaRC World Championship features $100,000 prize pool
Imad Khan
February 13, 2018
https://twitter.com/ESPN_Esports/status/963426820786937861
http://www.espn.com/esports/story/_/id/22418115/forzarc-world-championship-features-100000-prize-pool
(read the full article for more details including quotes by Dan Greenawalt)
https://twitter.com/ForzaRC/status/963429547864506374
"Drivers start your engines! We're taking racing esports to the next level with the Forza Racing Championship 2018. Starting today, drivers can register to compete for more than $250,000 in prizes. For more details and to register head to http://ForzaRC.com . #ForzaRC"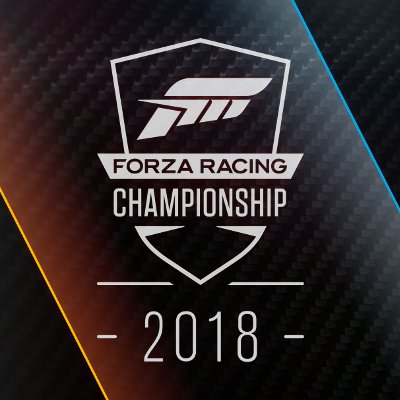 www.ForzaRC.com has all the info:
Registration link
Video promo for ForzaRC 2018
Overview of prizes
Overview of the Pre-Season Invitational and Regular Season
Calendar from March to October
Tune In dates for livestreams
ForzaRC Youtube and links for Twitter and Facebook accounts
More info will follow in March
REGISTRATION
Drivers can register now for the events beginning in April. Drivers need to be 16 years old. There is no fee required. Steps:
From www.ForzaRC.com click "Register Now"
Be sure to read the Terms & Conditions, and the FAQ linked at the bottom of the registration page.
Sign Up to create a Gfinity account. You'll need an email address, and then you'll need to respond to an Activation email message.
Log In - If you know your Gfinity account email but have forgotten the password you can recover it with the link to send an email.
Link your Xbox Live Gamertag to your Gfinity account. If you have previously linked your XBL account to your Gfinity account, you can select "Refresh Gamertag" and should see the success message on screen. If your account is new, go to the upper right corner drop down menu and select Edit Profile - at the bottom of your profile page you'll see an "XBOXLIVE" field to type in your gamertag.
If you run into any issues you can Submit a Trouble Ticket via the FAQ link on the bottom of the registration page.
Follow www.ForzaRC.com and www.twitter.com/ForzaRC for news and updates as we get nearer to events.