Featured Rivals: Women in Automotive History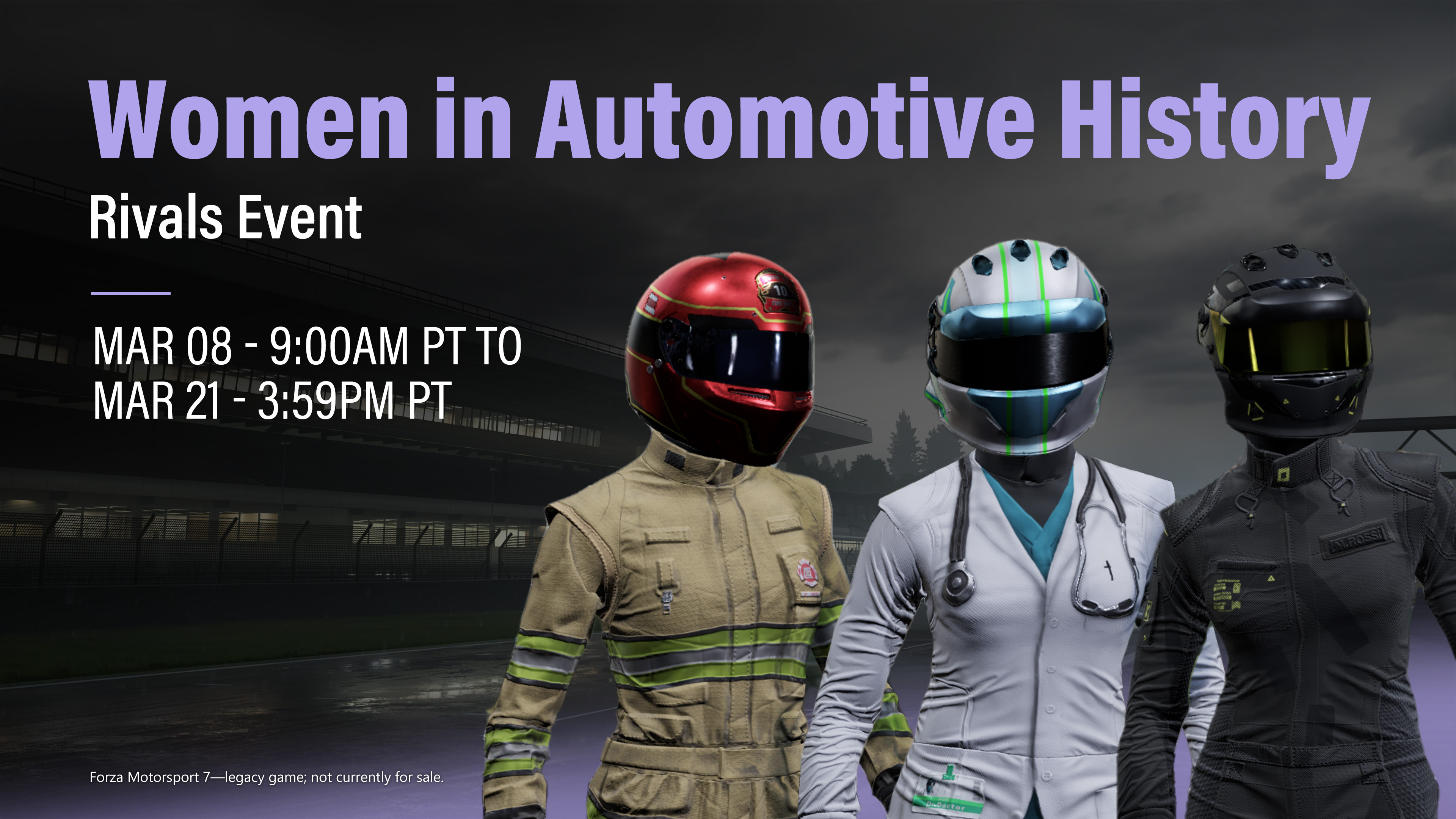 From the first road trip in an automobile to brake pads, interior car heaters, windshield wipers and helping to invet the GPS systems used in our cars, we are celebrating the impact women have made in helping to evolve the automotive industry. Get the M. Rossi Driver Gear for trying to set your fastest time. Set a clean lap to earn the Doctor Driver Gear, and if you finish in the top 40%, also earn the Firefighter Tan Driver Gear.
DETAILS
Deadline

2023-03-22T01:59:00Z

(4pm Pacific)
Track
Hockenheimring, Wet
Car
Mercedes-Benz CLK-GTR
Head to the FM7 Single Player Rivals menu and select Featured Rivals to participate. Players can run as many laps as they wish to improve their time by the close of the event.
REWARDS
Rewards will be gifted to all eligible recipients after the event has closed via the in-game Message Center. Driver Gear gifts unlock in the Driver Gear menu.
M. Rossi Driver Gear
Doctor Driver Gear
Firefighter Tan Driver Gear