Hey guys. Being my first serious paint job this has been a really steep learning curve for me. I had OCD about this design and have been working on it for several months on and off. The Davidoff logo was a absolute PITA to do but I've always liked to jump in at the deep end so to speak.
McLaren F1 Gulf Team Davidoff - Chassis No. 028R
Downloadable under the name Gulf Davidoff or my Gamertag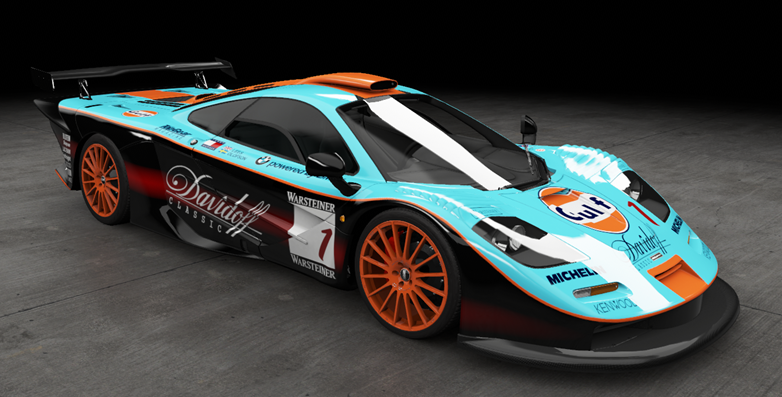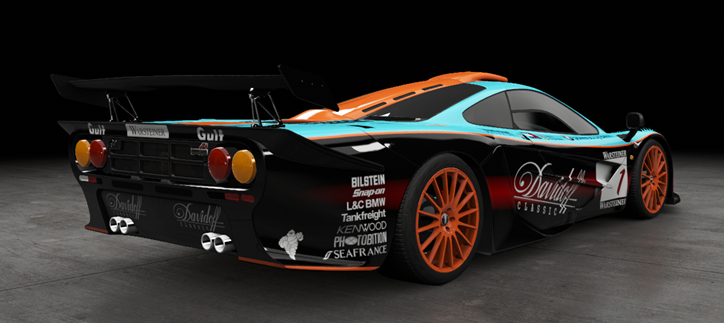 Hope you guys like it.