At the previous race in Jeddah, Max Verstappen showed that the Red Bull is so fast that you can go from 15th to 2nd on a STREET CIRCUIT. Now it's time for the third race of 2023 at the Albert Park Circuit. In last year's race down under, Charles Leclerc scored a Grand Slam victory (pole, win, fastest lap, led every lap).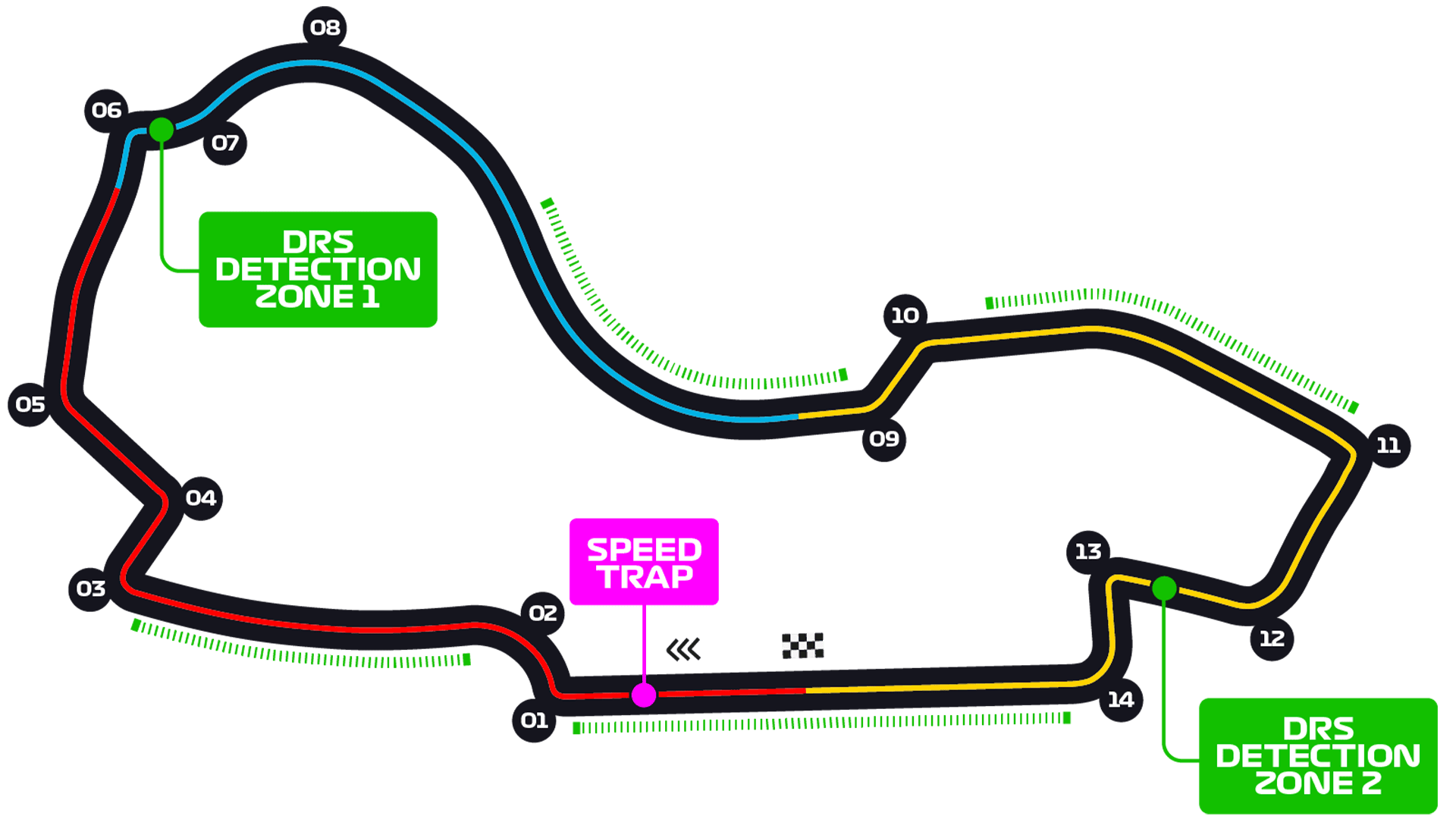 Qualifying
Max Verstappen scored his second pole position of the season, and his first ever in Melbourne. On the other side of the Red Bull garage, however, things weren't going too well. Sergio Perez suffered from a brake issue during Q1, and drove into the gravel trap before he could complete a lap. He would have to start from the pit lane.
Lewis Hamilton had a great session, as he put his Mercedes in third place on the grid. However, his lap was not as strong as his teammate's. George Russell started on the front row, alongside Verstappen.
Things were not so strong on Charles Leclerc's side of the Ferrari garage, as he was compromised on his lap and Q3 and only able to manage 7th. His teammate Carlos Sainz slotted into 5th.
Special mention to Alex Albon, who managed to drag his Williams into Q3.
Race
At the start, George Russell got away very well and was able to take the lead of the race at Turn 1. At Turn 3, Lewis Hamilton made an aggressive move on the inside of Verstappen to take second place.
The Mercedes 1-2 continued until Alex Albon spun into the barriers, leaving debris all over the track. George Russell and Carlos Sainz pitted for new tires, only for a red flag to be called moments later. This would effectively ruin their strategy and chance at a win.
For the restart, Lewis Hamilton hung onto the lead of the race. He was able to hold it for a while before he was overtaken by Max Verstappen on the outside. Verstappen would then extend his lead to over 10 seconds at one point in the race.
The race was mostly a procession at that point, with a bit of action further down the order, as Perez climbed through the field. Then, the chaos began.
Kevin Magnussen hit the wall and lost a tire, bringing out the red flag. For the restart, Verstappen covered off Hamilton as Alonso tried to go around the outside at Turn 1. Then, disaster struck, as the Williams went into the gravel trap, Carlos Sainz spun Fernando Alonso around, and the two Alpines crashed and took each other out.
The previous order was restored, but with the Alpines not finishing, and with Sainz getting a penalty dropping him to last. Only 12 cars finished the race, and there were 3 red flags.
And finally, congratulations to
Max Verstappen
for winning the 2023 Formula One World Championship. It's been a great year.