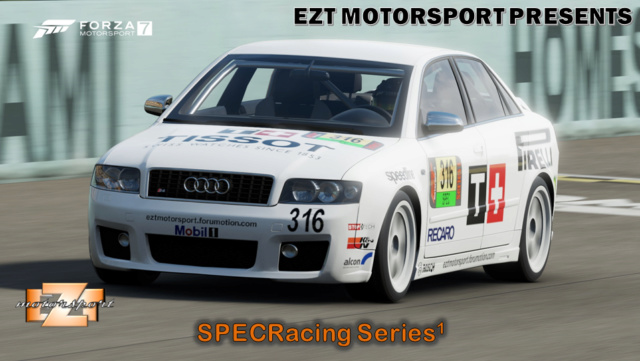 EZT Motorsport is excited to announce the start of our 2020 race season! We already have a number of events ready to roll out that will provide some exciting and challenging racing.
Opening up the season will be a SPECRacing Series, running in our Monday night slot. All drivers will be competing in the 2004 Audi S4 with a spec build and full-tuning options. The series will run eight weeks and will tour the US following the improving weather as Spring arrives.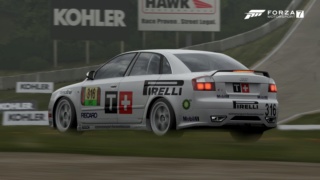 Starting in sunny Florida, the series opens at Homestead-Miami Speedway. From there we travel a short distance over to Sebring for a night race at Sebring International Raceway. Next up is beautiful Georgia and iconic Michelin Raceway Road Atlanta. We then travel up the East Coast to picturesque New York and Watkins Glen. The tour then jumps to the Midwest at Road America and The Brickyard, Indianapolis Motor Speedway–Race 5 and Race 6, respectively. Completing SPECRacing Series 1, we then move to California for the penultimate race on the streets of Long Beach with the finale rolling off at WeatherTech Raceway Laguna Seca. Sign-up for this series will open on 09 MAR 2020 on our website (https://eztmotorsport.forumotion.com).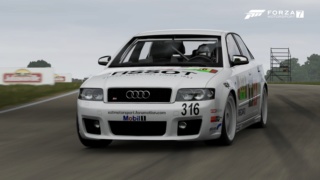 As a result of assessing the strengths and opportunities of last season, we have developed a new rules package for this season aimed at improving efficiency on r[ace nights. For this series we are introducing "Week 0." This will be a Qualifying and Livery / Build Inspection night only. We are offering the livery inspections to insure that all drivers are in compliance with the posted livery rules. In addition, we will utilize FRR for this series. We have tested this and while we recognize it is not perfect, we believe it will provide incentive to keep the racing clean and honest.
Week 0 inspection and qualifying will be held on 16 MAR 2020, with the first race scheduled for 23 MAR 2020.
Make sure you check in on our forum for all the details. There is also a link on there for our team Discord where there is further discussions and info.
Last season we had a ton of fun racing with many of you and hope to see you all again on track this year!!