Hey guys!
First i'm sorry if my english is bad, i'm not and i'll use some translator for help me.
So what is my problem?
I've buying Forza Horizon 3 for my son from the Microsoft store with the Hot weels DLC & of course like see in the title the barn treasure map.
The game and the hot weels DLC has been installed percfectly no problem the game is working very well.
But i'ts impossible for some reasons to install the barn treasure map.
When i want installing the treasures map i've not the "install" message (in the blue box) but "install on my devices" (i don't know if it's the correct message in the english version, it's my translate way to say it)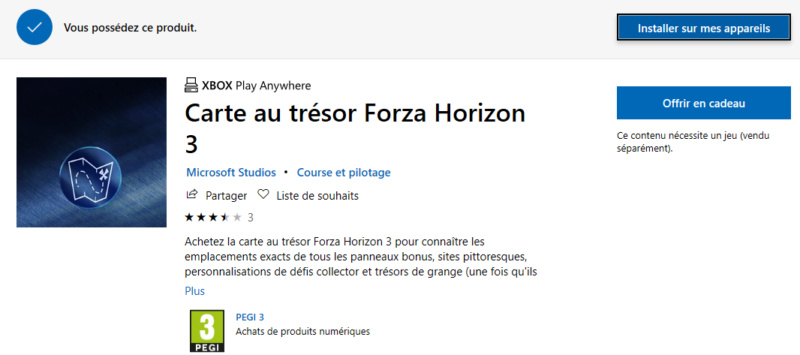 And after, i have this waindow : (in frensh of course, i've find this english version on the web)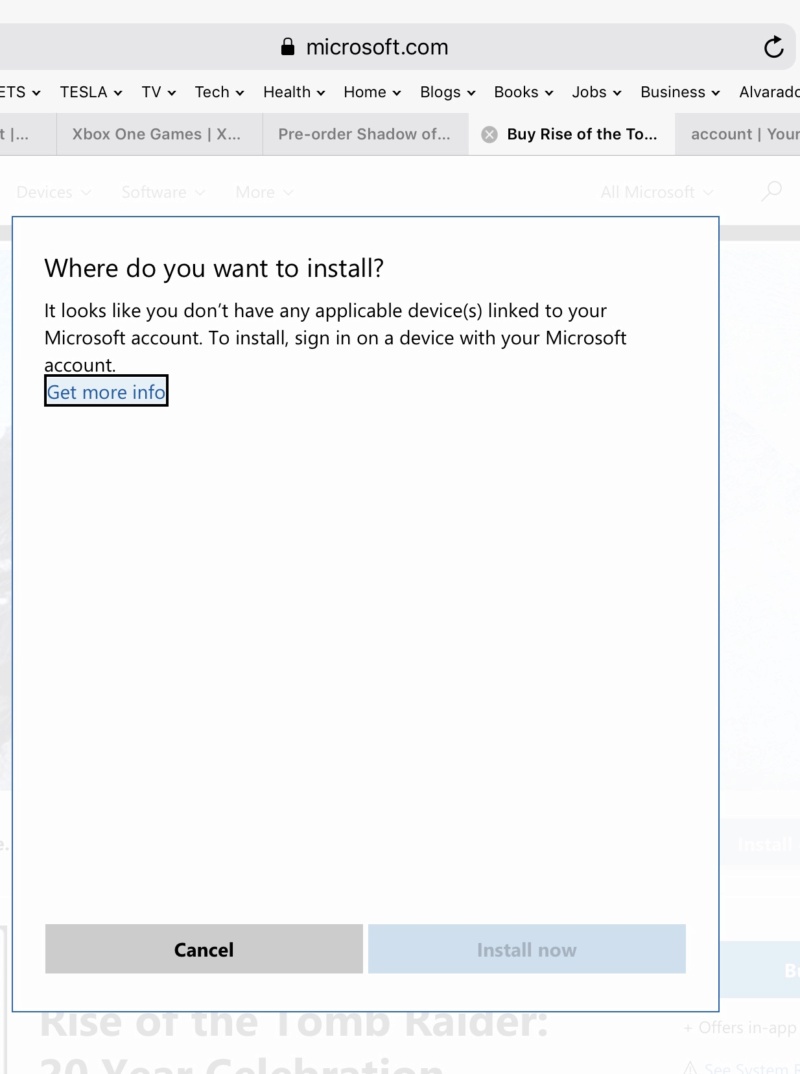 My system is Windows 10 with last updates.
(Forza horizon 4 and his barn treasure map are working perfectly on the same PC for information)
If someone have an idea for fix this problem.
Thanks in advance guys.
Regards,
Geofray