So now we get a 1:43 scale Lamborghini Centenario
http://www.gamestop.com/xbox-one/games/forza-horizon-3-ultimate-edition/131526

Must be a gamestop only thing.
Judging from the pictures it looks very plastic'y if you ask me.
Honestly, I'm just happy that Forza is finally giving us an incentive to pre-order their games, we haven't had a fairly good Ultimate/Collectors Edition since Forza 5 which wasn't even that good but at least we had a few stickers and a Steelbook, but I wish we had Collectors Editions like we did for Forza's 2, 3, and 4. They could have done a booklet for Horizon 3 on not only the new cars and everything new with the game but they could have done something like explain why they choose Australia to be the setting and they could have a section that explains how the skies pictured in the game are actually real Australian skies and they could go in-depth on how they caught them on crazy impressive camera, it just seems like they have a whole bunch of opportunities to do crazy extras but they end up just giving us next to nothing but the game. But after that huge tangent back to the little car, I think it's going to be pretty cool, It's slightly bigger than a HotWheels which is 1:64 scale, and I'm happy that I have something new to add to my Forza collection, Also happy that they decided to bring back a SteelBook with the physical Ultimate edition of the game.
Looks interesting. I miss the old days and the stickers. My truck still has he Top Gear one on the back of it
That's pretty cool bonus perk for pre-ordering at GameStop, and am so glad I did. This would look great in my collection of Diecast cars. Hopefully the steelbook will have some decals inside, like in the past.
I wish it was at 1:18 scale so it would be the same size as my other models. what kind of models do you collect?
So I was just on the Gamestop website checking the Forza horizon 3 page. I already preordered my ultimate edition and I saw that it now comes with a Lamborghini Centenario scale model. I was wondering what you guys think of it and do you think it will be good quality or really worth purchasing it from Gamestop versus other stores. I was also wondering do you guys think the supplies may run out quickly.http://www.gamestop.com/xbox-one/games/forza-horizon-3-ultimate-edition/131526
People already beat you to it bud lol. I even made a thread but it got merged into this one [Mod Edit - thread merged, title edited - MM]
And if i were you i would preorder it in a heartbeat cause after it comes out you will most likely never get your hands on the diecast car of the lambo unless you buy one off ebay then. And on top of that you arnt exactly paying for the diecast car it comes as a freebie with the game, they put that on there a think like a month after they announced the Ultimate edition was available for preorder and they didnt make the price anymore that what it originally was.
Yeah I already preordered it i mean it already came with the steelbook and the 488GTB and the Hellcat so this just adds to it
If the car was bigger I might have gone for it. But I would rather have the ease of a digital copy along with being able to play it on pc for free as well. If the car was bigger than a hotwheels car it may have changed my mind though.
It is bigger, its 1:43 scale not "1:64" (really 3 inch) like Hot Wheels, its almost double the size.
Yeah it's not too too bad, but it is quite small-ish: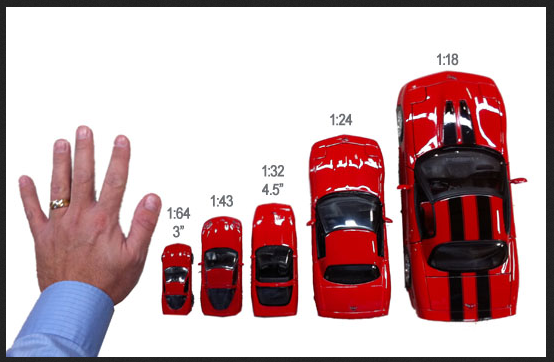 This is available in the uk with ultimate edition from game.co.uk
I already had pre-ordered Horizon 3 from GameStop (cause I'm quite loyal to GameStop) so when I saw this on their website I just got overwhelmed with joy I mean steelbook + 488GTB + Hellcat + lambo scale model = TOTAL AWESOMENESS
You rekon JB Hi Fi Aus does it to?
EB Games in AUS is doing a special edition that comes with a steelbook and a shirt.

This comes with the standard edition right?
You only get the scale model car if you preordered the ultimate edition at gamestop.
Then why does it say you get the car on the pages of all 3 of the listings for the game on GameStop.com.