GAMESCOM 2022
gamescom is the world's largest video game expo open to the public, held in Germany every August. This year's event show floors are open to consumers from August 24 through 28.
Tune in 2022-08-23T18:00:00Z for Opening Night Live from gamescom with host Geoff Keighley, highlighting 30 games.
YouTube: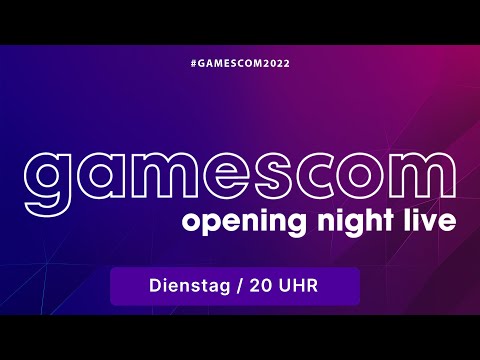 Twitch/gamescom:
https://twitter.com/hashtag/gamescom2022?src=hashtag_click
Xbox at gamescom 2022
Read the official blog post at Xbox Wire for the full details on Xbox's plans for gamescom:
Xbox Booth
This year the Xbox booth will be back in Hall 8 and will feature 36 stations with a fantastic line-up of content coming to Xbox in the next 12 months, many of which will arrive on Game Pass on day one. Those attending in person will be able to go hands-on with some of the latest games and updates from Xbox Game Studios, as well as:
new Xbox App on the latest 2022 Samsung Smart TV
Xbox Adaptive Controllers will be available on request and all areas of the booth will be wheelchair accessible
American Sign Language (ASL), British Sign Language (BSL), and German Sign Language (DGS) interpreters, as well as "Here to Help" staff, will be available to assist players of all abilities.
Xbox Booth @ gamescom Live Stream
2022-08-25T12:00:00Z
Live from the Xbox Booth at gamescom, on Thursday, August 25 from 2:00pm CEST – 8:00pm CEST / 5:00am PT – 11:00am PT / 8:00am ET – 2:00pm ET we'll also host a special day of live-streamed conversations.
The live English-language broadcast from Xbox's gamescom booth will be available in German, French, Polish, Italian, Spanish (Latin American & Castilian), Brazilian Portuguese, Japanese, Korean, and Chinese (Simplified), along with ASL, BSL and DGS interpretation, and English Audio Descriptions. You can catch all the Xbox Booth @gamescom Live Stream on regional Xbox channels on YouTube, Twitch, Facebook, and elsewhere.
Xbox FanFest @ gamescom
Xbox FanFest will host a special event after hours in the Xbox Booth. This event will take place on Wednesday, August 24 from 8:00pm – 11:00pm CEST and gives select fans a chance to beat the crowds and get access to the booth before the show opens to public ticket holders. (Xbox FanFest | Xbox entry period ended August 15)
Xbox Social Media Coverage
For all the latest updates on Xbox at gamescom this year, stay tuned to the @Xbox Twitter, Facebook, Instagram and YouTube social channels, and the @XboxDACH Twitter, Facebook, Instagram and YouTube social channels. We're using #Xboxgamescom as our event hashtag.
https://twitter.com/hashtag/Xboxgamescom?src=hashtag_click