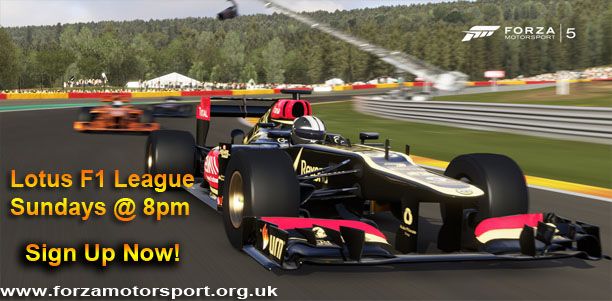 After a massive success of the V8 Super Car leagues, which now has ended. Voted by members our next league on a Sunday 8pm slot is F1 Lotus Championship.
If your into you fast open wheelers, with clean racers. Then this is the league for you.
Call over to www.forzamotorsport.org.uk and sign up today.