Part 2
A good racing friend recently agreed to let me gift his C class tuned 1973 Pontiac Firebird Trans Am as a GUFT release, so to add to my other release tonight I thought I'd offer an amatuer painting comp.
If you want in just ask for the car (you must be on my friend list so I can gift it) and you'll receive it built and tuned with Uberflatlanders awesome mechanical skills applied, then you need to have a go at painting and gift it back to me.
I'll ask Uber to judge the paints and winner will receive 10mil cr for 1st place down to 2 mil credits for 5th, the car will then be offered tuned and painted as a GUFT unlocked release right here on this thread.
** Please only enter if you are happy to share your paint UNLOCKED **
So let me know who wants in and I'll gift the cars out, final judging will be completed whenever uber agrees to judge them ( not asked him yet LOL) and has made a decision.
Now get those requests in and make this car look as good as it goes (by the way I loved the tune)!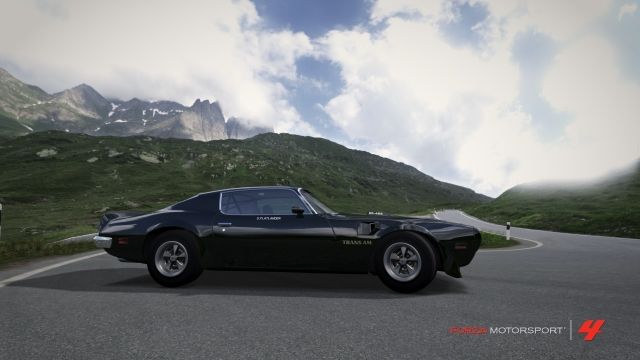 Cheers
Dazza